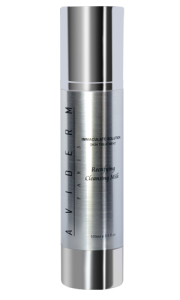 RECTIFYING CLEANSNG MILK
Application
A unique cleansing milk provides deep pores cleansing, prevent pores clogging and reduce excessive secretion of sebum, soothes and calms inflammations, with anti-bacteria effect which fight against infections, leaving skin fresh and clean.
Active Ingredients
Honeysuckle, Dangkui, Orchid Flower, Lavender
Direction Of Use
Apply evenly on face, leave for 1 – 5 minutes, dampen skin with water and gently massage, then rinse off with water thoroughly.
Suitable For
Oily / Combination – Pores Clogging, Acne skin.
Pusat Kecantikan di Damansara Damai
Pusat Kecantikan di Aman Puri Kepong
Skin Care Salon in Aman Puri Kepong
Skin Care Salon in Damansara Damai
Skin Care Salon in Bandar Sri Damansara
Aviderm Outlet in Kepong Rawang Petaling Jaya
Aviderm Paris Skin Care Product
Aviderm Malaysia
Skin Care Salon in Kepong 甲洞美容院
Herbaline Kepong Sothys Kepong Sothys One Utama Sothys Menjalara
Beauty Salon In Bandar Sri Damansara
The best eyebrow embroidery in Kepong 
Kepong纹眉 Kota Damansara纹眉 Subang纹眉 Rawang纹眉