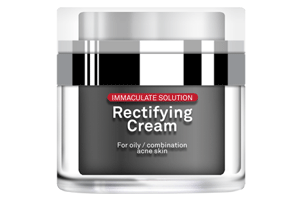 RECTIFYING CREAM
Application
Specially formulated with various traditional Chinese herbs particularly to fortify oily and acne skin. It helps in regulating sebum secretion while preventing pore clogging and refining pores. It provides effects of anti-bacteria and anti-septic, preventing acne prone and rectifying breakout, also helps in soothing and healing of wounds. Skin hence restored to a healthy condition.
Active Ingredients
Salvia Miltiorrhizza, Angelica Sinensis (Dangkui), Coptis Root, Royal Jelly
Direction Of Use
After cleansing and toning, apply Rectifying Cream on face. For optimum results, use Ultra 3 Serum / Acne Balancing Serum before Rectifying Cream. To be used day and night.
Suitable For
Oily / Combination Skin – congested, acne skin
Pusat Kecantikan di Damansara Damai
Pusat Kecantikan di Aman Puri Kepong
Skin Care Salon in Aman Puri Kepong
Skin Care Salon in Damansara Damai
Skin Care Salon in Bandar Sri Damansara
Aviderm Outlet in Kepong Rawang Petaling Jaya
Aviderm Paris Skin Care Product
Aviderm Malaysia
Skin Care Salon in Kepong 甲洞美容院
Herbaline Kepong Sothys Kepong Sothys One Utama Sothys Menjalara
Beauty Salon In Bandar Sri Damansara
The best eyebrow embroidery in Kepong 
Kepong纹眉 Kota Damansara纹眉 Subang纹眉 Rawang纹眉