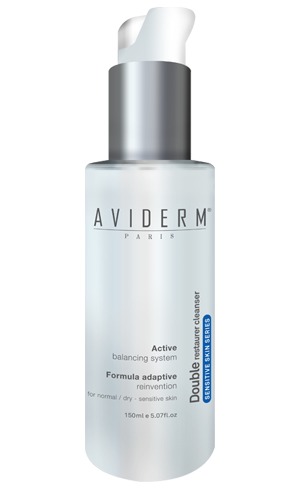 Clarifying / Soothing
Application
The soft and gentle Double Restaurer Cleanser deeply cleanses the skin, removing excess make-up residue and impurities efficiently. It restores skin moisture and its lipid balance while keeping skin calm and fresh for a smooth complexion.
Active Ingredients
Copper Tripeptide (GHK-CU), Hydroxyethy Cellulose, EDTA Glycerol.
Direction Of Use
Apply adequate amount onto face and neck, add some water to gently cleanse. Rinse thoroughly with water.
Suitable For
Normal / Dry – Sensitive Skin
Pusat Kecantikan di Damansara Damai
Pusat Kecantikan di Aman Puri Kepong
Skin Care Salon in Aman Puri Kepong
Skin Care Salon in Damansara Damai
Skin Care Salin in Bandar Sri Damansara
Aviderm Outlet in Kepong Rawang Petaling Jaya
Aviderm Paris Skin Care Product
Aviderm Malaysia
Skin Care Salon in Kepong 甲洞美容院
Herbaline Kepong Sothys Kepong Sothys One Utama Sothys Menjalara
Beauty Salon In Bandar Sri Damansara
The best eyebrow embroidery in Kepong
kepong纹眉 Puchong纹眉 Kotadamansar纹眉