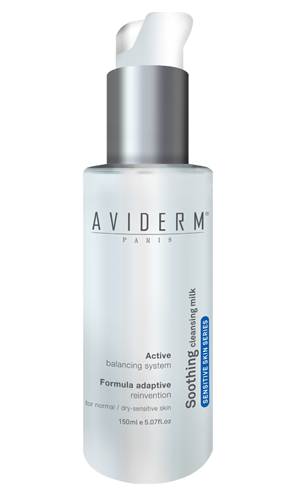 Purifying / Calming
Application
An oil-free smooth Soothing Cleansing Milk consists of calming and soothing agents delicately emulsify and remove make-up residue, pollutant and dirt accumulated from skin surface without causing irritation and dryness to the skin. It keeps skin hydrated and protected after cleansing.
Active Ingredients
Caprylic/Triglyceride, Sodium Cocoyl, White Liquorice Extract, Palm Kernel.
Direction Of Use
Apply adequate amount onto face and neck, gently cleanse to remove dirt residue. Rinse thoroughly with water.
Suitable For
Normal / Dry – Sensitive Skin
Pusat Kecantikan di Damansara Damai
Pusat Kecantikan di Aman Puri Kepong
Skin Care Salon in Aman Puri Kepong
Skin Care Salon in Damansara Damai
Skin Care Salin in Bandar Sri Damansara
Aviderm Outlet in Kepong Rawang Petaling Jaya
Aviderm Paris Skin Care Product
Aviderm Malaysia
Skin Care Salon in Kepong 甲洞美容院
Herbaline Kepong Sothys Kepong Sothys One Utama Sothys Menjalara