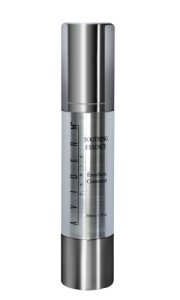 Desensitize / Anti-Allergy
Application
A gel-like essence enriched with active plant extract specially target to symptoms of allergy reaction of the skin. It consists of anti-inflammatory and soothing elements, effectively soothes and clarifies visible signs of redness and swell. It strengthens skin immunity to fight against environment aggressions and repairs damaged skin while reducing the appearance of sensitive skin for a normal and healthy condition.
Active Ingredients
Poeny Extract, Muccopoly Saccharide (GAGS), Amino Acid.
Direction Of Use
Apply adequate amount after cleansing and toning followed by appropriate moisturizer.
Suitable For
Dry / Oily – Sensitive / Allergy Skin
Pusat Kecantikan di Damansara Damai
Pusat Kecantikan di Aman Puri Kepong
Skin Care Salon in Aman Puri Kepong
Skin Care Salon in Damansara Damai
Skin Care Salin in Bandar Sri Damansara
Aviderm Outlet in Kepong Rawang Petaling Jaya
Aviderm Paris Skin Care Product
Aviderm Malaysia
Skin Care Salon in Kepong 甲洞美容院
Herbaline Kepong Sothys Kepong Sothys One Utama Sothys Menjalara