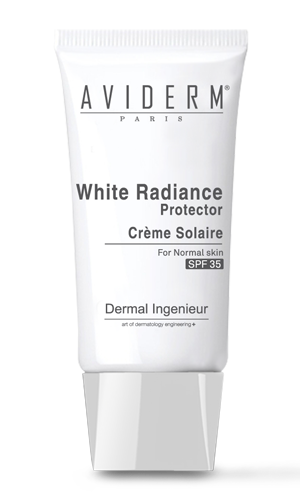 WHITE RADIANCE PROTECTOR SPF 35
Application
Smooth and white in texture sunblock protects skin against UV rays, harmful radiation and free radicals while leaving skin moist, smooth and a fair appearance.
Active Ingredients
Titanium Dioxide, Sodium Hyaluronate, Tocophoryl Acetate.
Direction Of Use
After cleansing and toning in the morning, apply moisturizer followed by White Radiance Protector SPF35, apply evenly on face and neck.
Suitable For
Normal Skin.
Pusat Kecantikan di Damansara Damai
Pusat Kecantikan di Aman Puri Kepong
Skin Care Salon in Aman Puri Kepong
Skin Care Salon in Damansara Damai
Skin Care Salin in Bandar Sri Damansara
Aviderm Outlet in Kepong Rawang Petaling Jaya
Aviderm Paris Skin Care Product
Aviderm Malaysia
Skin Care Salon in Kepong 甲洞美容院
Herbaline Kepong Sothys Kepong Sothys One Utama Sothys Menjalara
Beauty Salon In Bandar Sri Damansara
The best eyebrow embroidery in Kepong 
Kepong纹眉 Kota Damansara纹眉 Subang纹眉 Rawang纹眉