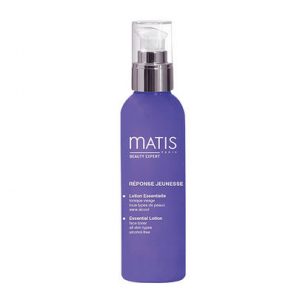 Product Description
A true pre-treatment to complete the cleansing step and moisturize the skin.
Alcohol-free, the Essential Lotion is adapted to all skin types. This pre-treatment completes the cleansing and leaves the skin refreshed, clear, supple and toned.
APPLICATION:
Every morning and/or evening, mist or apply with a cotton pad to the face and neck.

MAIN ACTIVE INGREDIENTS:
PURPLE ORCHID EXTRACT : it is known for its emollient, soothing and protective properties.
ROSE WATER : a floral water with softening, soothing and astringent properties.
NMF (NATURAL MOISTURIZING FACTORS) :  they are composed of : Lactic acid,sodium lactate, urea, serine and sodium chloride. A combination of moisturising agents which are naturally present in the superficial layers of the epidermis. Help the skin retain water and retrieve a perfect balance.