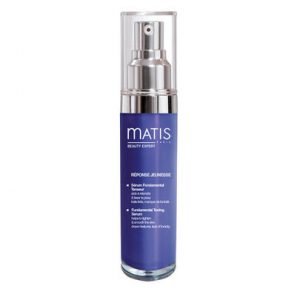 Product Description
A tonic skin and well defined facial contours !
The Fundamental Toning Serum is a « lift » serum which smoothes the face contours, helps to retighten the skin and improve its tonicity. A light and melting texture which penetrates rapidly. Ideal to diminish the fatigue signs upon the wakening.
APPLICATION:
Morning and/or evening
Apply to cleansed skin, before the usual daily skincare, all over the face and neck, avoiding the eye area.
Can be used as a make-up base.

MAIN ACTIVE INGREDIENTS:
TONING AGENTS : an optimised cosmetic lifting result. A sweet almond biopolymer combined with a fraction of oat sugars which smooth and help to tighten the skin.
RENEWING EXFOLIATING ACTIVE INGREDIENT : Stabilised papain which provides gentle, non-irritant exfoliation thanks to targeted action on the upper layers of the epidermis.
CRANBERRY EXTRACT : its antioxidant properties help the skin to maintain its youthful reserves.