This product is the targeted response essential to the harmony of mature skin. It prevents and acts against the natural ageing of the skin caused by the hormonal imbalances that occur with age: loss of suppleness, thinning out and dryness of the skin, dull complexion and marked wrinkles. The Roll Royce of anti-ageing products.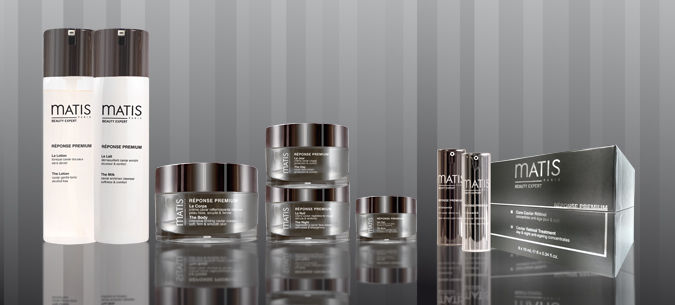 ---
The Milk
A gentle satin-velvety cleansing milk which hydrated as it removes make-up.
The Lotion
An alcohol-free toner enriched with moisturising active ingredients.
The Day Cream
An anti-ageing and protecting moisturiser for the day this moisturiser stimulates the skin's defence mechanismsand improves cellular regeneration for lines and wrinkles.
The Night Cream
An anti-ageing regenerating moisturiser for the night which revitalises, renews and repairs the skin.
The Eye
An extremely anti-ageing eye product this product has lifting and firming benefits for the eye area also treating dark circles and puffiness.
Unique Caviar Retinol Coffrett
A unique serum treatment, giving the skin a "mini facelift" This treatment contains caviar and retinol improving cellular regeneration. A 28 day programme to achieve a mini-facelift.
---