Fat Freezing is a cosmetic treatment that removes excess fat in stubborn areas. It works by freezing fat cells, killing and breaking them down in the process.
–> This is a fat reduction method that targets fat in body areas that are more challenging to remove through diet and exercise.
–> As with other forms of Cryolipolysis, it uses freezing temperatures to break down fat cells. Fat cells are more affected by cold temperatures than other cells. This means that the cold does not damage other cells, such as the skin or underlying tissue.
To remove the exceeded fat and build your perfect contour, contact us at 010-2589339 (Call/WhatsApp)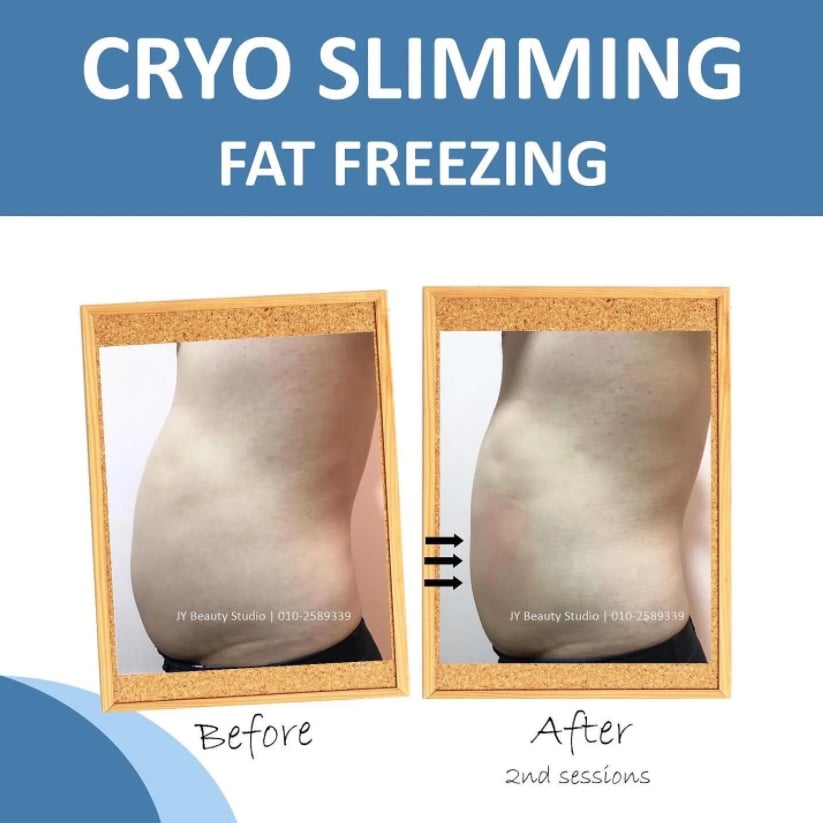 BODY SLIMMING KEPONG BODY SLIMMING PJ, EMSCULPT KL PJ KEPONG, COOLSCULTPING KL PJ SUBANG PUCHONG, CHEAP BODY SLIMMING, EMSLIM KL MIDVALLEY BANGSAR, BODY SLIMMING BANGSAR, CELLULITE TREATMENT KL PJ SUBANG, EMS SLIMMING KL PJ KEPONG