Whether it's simply caused by skin ageing, pregnancy or weight loss, many of us suffer with loose, sagging skin on the body. With 3DEEP Treatment you can take back control and regain your confidence by tightening up those problem areas; the tummy, love handles, bottom and thighs.
How does it work?
A specialist handpiece is used to deliver controlled, focused radiofrequency deep into your skin, which gently generates the optimum level of heat to stimulate your skin cells.
Stimulating the cells in this way encourages new collagen to be produced. This in turn improves the underlying structures of your skin, tightening and contouring the area and reducing overall circumference as well as reducing cellulite.
无论是由皮肤老化、怀孕还是体重减轻引起的,有许多女性都患有皮肤松弛、下垂的问题。通过 3DEEP 治疗,您可以通过收紧这些问题区域来收回控制权并重拾信心。
Consult: 010-2589339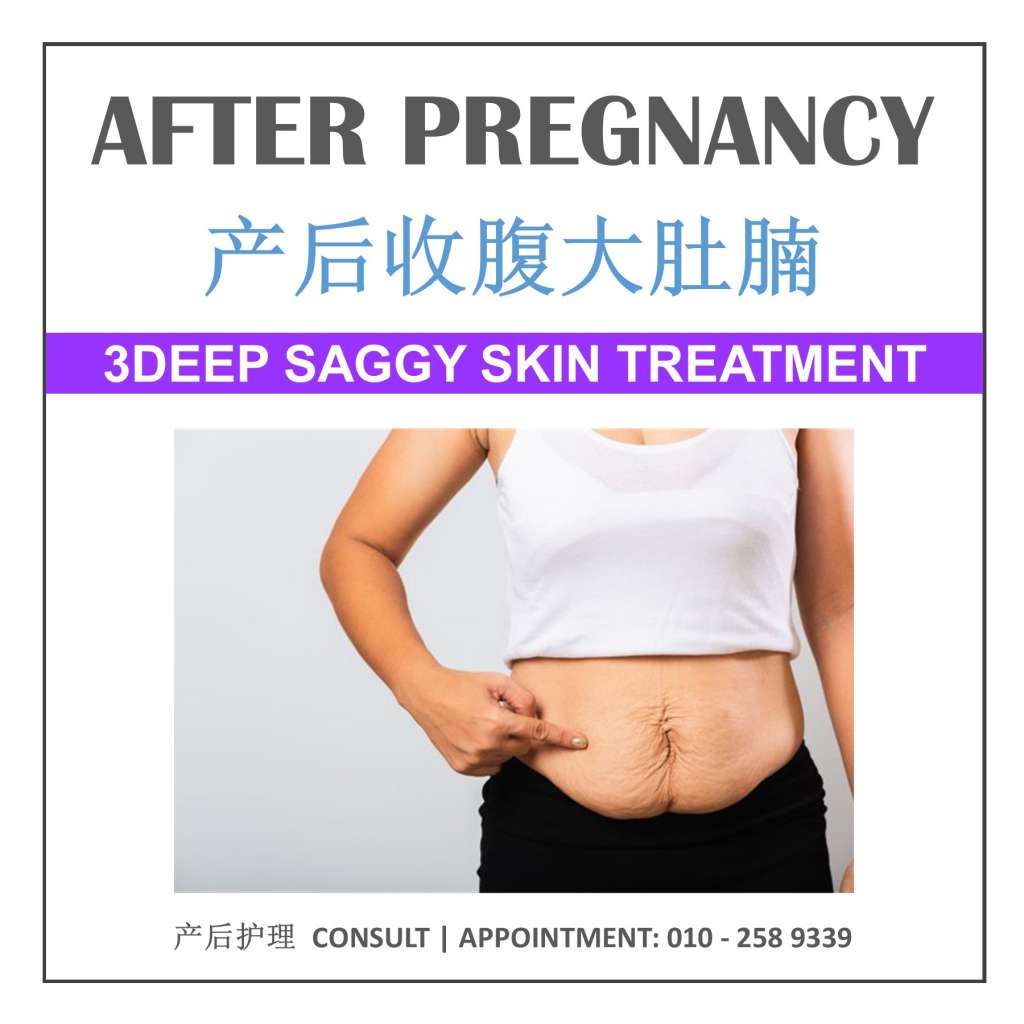 KL J SUBANG CHERAS PUCHONG 产后大肚腩肚皮松弛护理产后瘦身减肥养生护理
KL PJ SUBANG PUCHONG KEPONG BANGSAR POSTPARTUM AFTER PREGNANCY SLIMMING STRETCH MARK ANTI CELLULITE TREATMENT